How Fast Bedford Autodrome August 30th
- 31 August 2011
Old Rattler done us proud today, with two people on board and a full tank and still with all the original interior in it, it went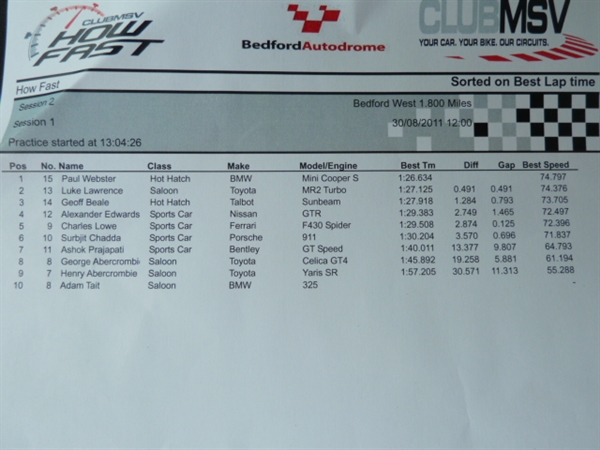 Unfortunatley we're not sure if it was Paul driving with our resident racing driver / instructor
http://www.adam-foster.co.uk/tuition/ing
LOL, or Adam driving with Paul hangining on, or Adam driving with Russ as passenger, while Adam was driving an oil warning light came on so we decided to retire it for the day.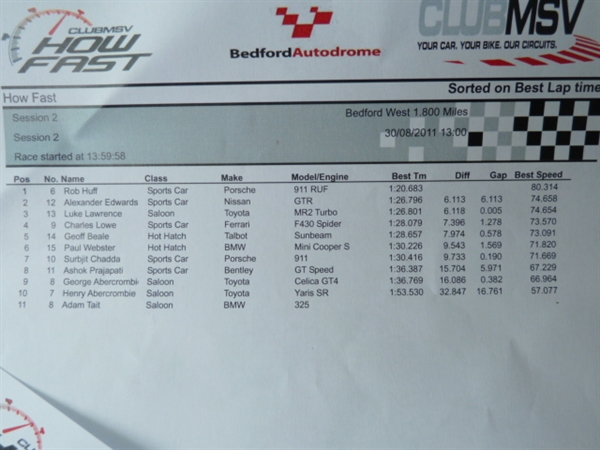 So Paul then switched over to Ard White and improved his time from last meeting by 3/10ths, not quite the 1.29 he wanted but still a good time on the 205 40 17 Neutons.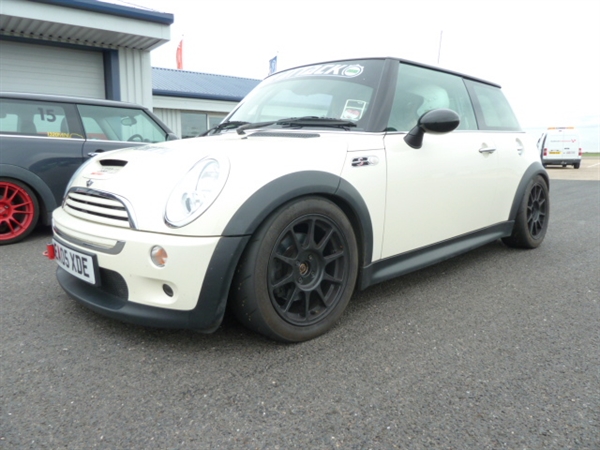 A quick switch in the break saw Russ go out on his 16 inch Rotas & Toyo 195 50 16 Toyo 888 tyres off the Power Ranger, Russ did manage after a bit of coaching from Adam Foster to dip into the 1.29s with Adam next to him, he also managed a 1.29 in his timed run as well.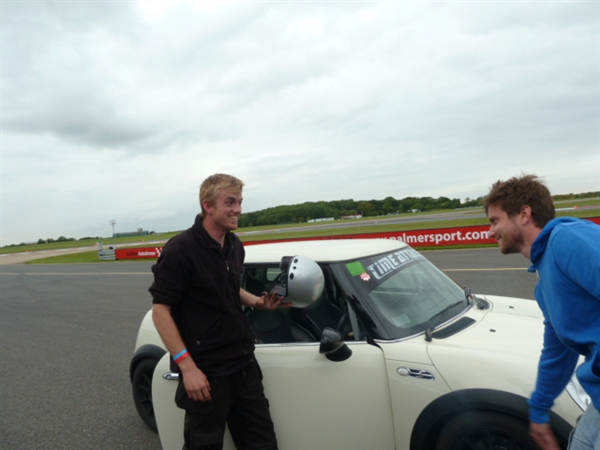 Scott then went out for a £25 taster session for virgin track day newbies...........so you can understand his facial expression when he was told he was unoffically timed to a 1.31 sec lap.